TIPS FOR TRAVELING WITH YOUR CAT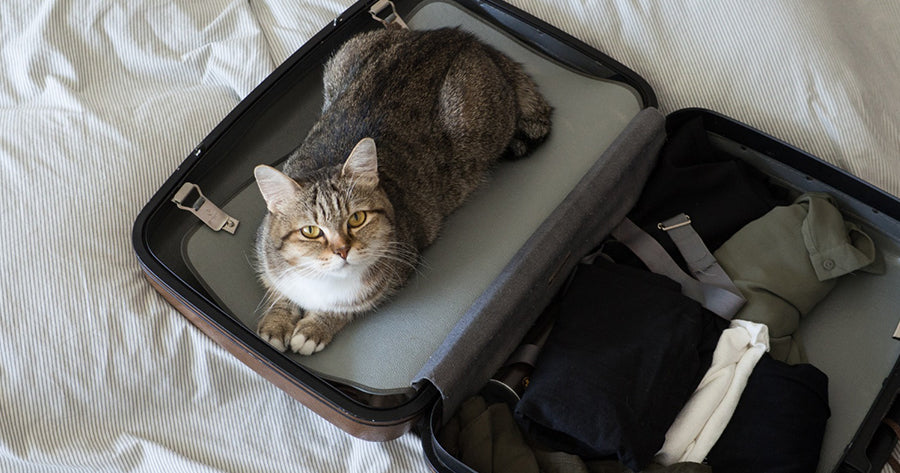 ---
You need a vacation. Can I be your plus one? It's Molly, the On2Pets rescue cat, coming at you with another blog post from my perch on my On2Pets Cat Tree where I get much better Wi-Fi. With spring break coming up, you'll finally have the time to unwind and relax. Rather than leaving your cat at home with a sitter, why don't you bring them along for the ride?
Transportation programs are becoming more and more available to pets (like JetBlue's JetPaws program), but before we get too excited, safety comes first. Here's what you should do to make sure that your cat is safe and comfortable during your trip.
Familiarize yourself with the requirements to allow your cat entry to your destination. Common requirements include:
Rabies vaccination
Tapeworm or tick treatments
Microchip
Blood tests to prove that your pet is free from disease-causing agents 
The USDA offers every country's requirements to better prepare for entry. You'll also want to make sure that you meet the airline's specific requirements. Partner with your pet's veterinarian to ensure that they're ready and healthy enough to travel when you visit for the proper vaccinations. It's important that you find out any health risks of your destination to be advised by your vet on best practices to follow. 
If you need more insight, The CDC also offers a list of resources on specific topics related to traveling with your furry friend, including: 
Crate size requirements
Feeding tips
Preparing pets for travel
Consulting with airlines
Laws for importing animals to the U.S.
Traveling with your cat is kind of a big deal if you haven't done it before. We're wishing you safe travels no matter how you get to your destination. And be sure to share pictures of your cat with their On2Pets furniture wherever you go!
Bon Voyage,
Molly