HOW TO GET YOUR
#ON2UPGRADE



STEP 1

Fill

out the form

with your contact information to receive an exclusive code for 15% off our On2upgrade program options.




STEP 2

Choose your upgrade plan, decide between refurbishing your existing On2pets furniture or simply purchase new meowtastic cat trees.




STEP 3

Sit back, relax and wait for America's Most loved cat tree to arrive at your doorstep.
Choose your upgrade plan
Plan # 1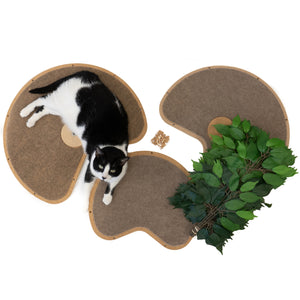 Refurbish and renew your EXISTING cat tree by purchasing a set of replacement perches equipped with our new interchangeable leaves system.  Available for all of our cat tree models and our cat shelves as well replacement sets can be purchased in any color to match the seasons!
Refurbish your furniture
Plan # 2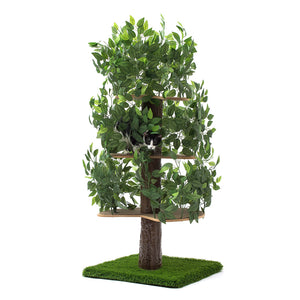 Join the On2 Pets family by taking advantage of our #On2Upgrade! Fill out the form and receive 15% off your first purchase on any item in our new interchangeable leaves collection. ·
Buy New
Go Green and Refurbish
your Existing Tree!
if your cat tree is still relatively new and structurally sound try replacing the "perches" or levels instead of purchasing a whole new tree. Replacement perch sets are exclusively available for purchase on our website and are a great cost-effective way to renew your existing tree.
Receive a 15% discount on your replacement sets by participating in our #On2Upgrade Program.
Terms and conditions may apply.*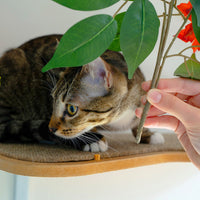 Enroll now, fill out this form!
Plan # 1 : REFURBISH
Not sure which replacement set you need? Take a look at our purchasing guide.
Plan # 2 : Buy new
Purchase America's most loved cat tree!
---
*TERMS & CONDITIONS
For #On2Upgrade Program: Please fill out all of the corresponding information in the form. You have two options to upgrade your cat tree, by either purchasing a set of replacements perches if the rest of the tree is in good shape or simply buying a new cat tree altogether. The 15% discount will apply to our new interchangeable line of cat furniture, as well as the replacement sets of perches available exclusively in our website. If you decide to buy a new cat tree, cat tree owners are encouraged to recycle or donate their old product. Discount code is for one-time use on the On2Pets Interchangeable Cat Trees or a replacement set of perches not to be confused with a replacement set of leaves and may not be combined with any other offer. While supplies last.
For Free Leaves: Image or video must be uploaded to Instagram or Facebook with #On2Upgrade and tag our account (@On2Pets) for eligibility. Must show proof of order of On2Pets Interchangeable Leaves Cat Tree design by confirming your e-mail through direct message. This is a one-time use promotion and may not be combined with any other offer. Shipping and taxes not included. While supplies last.