7 days to celebrate your Cat Pet!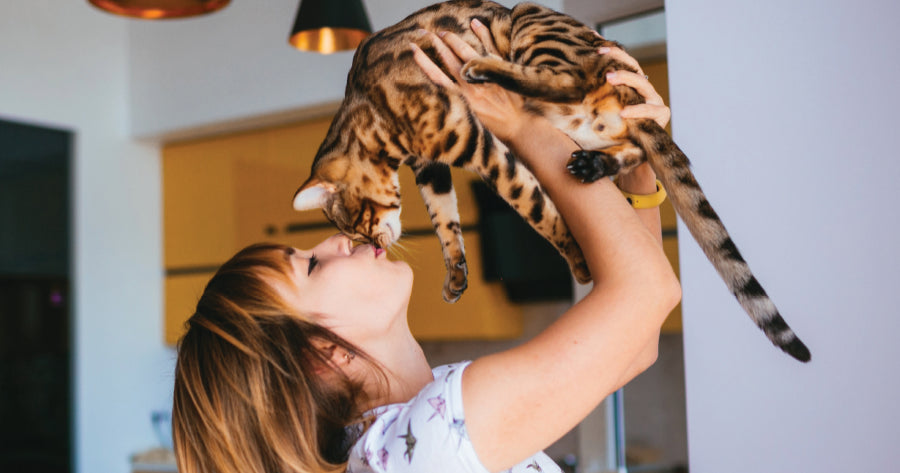 ---
Hello, my furr-iends it's Molly again. Here with exciting news, it's National Pet Week! At On2Pets we love to celebrate and go wild, and this week we plan to go big or go to our premium cat home.   
 That means, a complete week of getting pampered, loved, and celebrated for being the amazing pets we are. Don't argue, you know it's true. But seriously, it's the purrrfect week for reminding our human parents about the importance of responsible pet ownership, encouraging them to create a solid bond with their pets, and increasing the awareness of the value of veterinary medicine—which does so much for us.
Here are some suggestions for our pet parents, their friends, and everyone else.
Day 1— Adopt and give some love.
What better way to celebrate pets than giving them a furever home? Spread the love and commit for life to your lucky cat or cats. But remember, adoption should be a conscious decision. Head to your local shelter and find your best furr-iend there. But! Before you go, take the time to collect any old toys, blankets, or items you can donate to the shelter. An entertained kitty is a happier kitty.
Day 2—Care & Volunteer.
It's always a good time to head to your closest shelter and volunteer, but did you know there are other ways to help cats in need? For example, at On2Pets you can become part of our Care for Cats in Need program that supports the endeavors of our local cat rescue centers and shelters. We partner with local cat adoption centers to donate our On2Pets cat trees. If you know of a facility that needs cat trees, nominate them to be our spotlight center of the month at on2pets.com/pages/giving-back
Day 3—Nutrition and pawsome exercise.
Give your cat a healthy life. A good idea is to set a space for their daily meals and putting up wall shelves so they can exercise. We all know cats love climbing the walls of a house or apartment, hiding in a cozy spot out of sight and a good meal.
Day 4—Love your pet? See your vet!
Your pet wouldn't mind a checkup or two a year. It's possible they may have nine lives, but if your pet hasn't been to the vet lately, this is a good time for a routine checkup. A wellness exam can prevent future health issues or alert about things like allergies or eyesight deterioration.
Day 5—A safe way home.
A collar with your information is a must. Just in case your cat goes outside and happens to get lost, this is a good way to keep them safe and be sure they can find their way back home.
Day 6—Emergencies happen. Be prepared.
Pet insurance may not be at the top of your list but having your best friend covered is always a smart and cost-saving idea. Accidents can happen and you don't want to be left with a veterinary bill you can't afford. Good health insurance can give your cat a better quality of life and give you peace of mind.
Day 7—Give them a fun time.
Whether you treat your cat to a new cat loft, tree, toy, or treats, they'll be sure to thank you with lots of purrying, loving, and cuddles. Shop our coolest furniture options at On2Pets.com
 Our last and most obvious tip is to celebrate your pet by giving them all the cuddles, chin scratches, and belly rubs they deserve. Let us know how you're celebrating National Pet Week in the comments and on social media. We want to hear from you!  
Love, Molly