5 REASONS TO BE GRATEFUL FOR YOUR PURRFECT FURRY FRIEND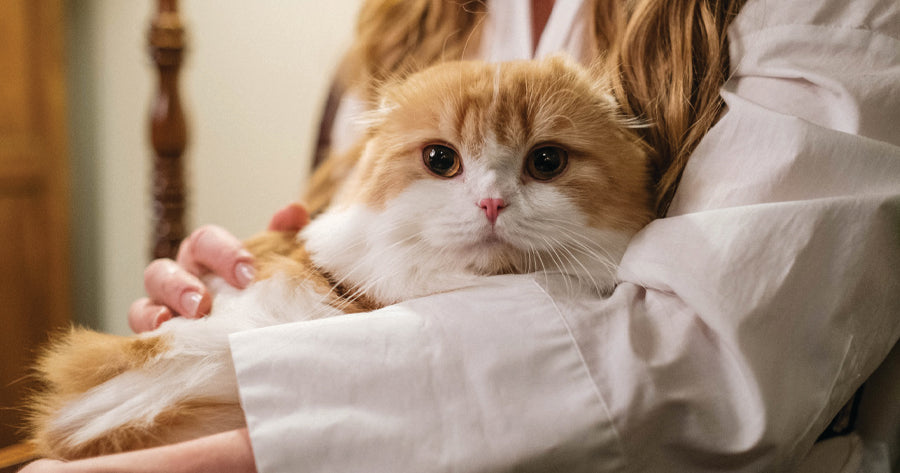 ---
Prrr… Greetings my gorgeous feline and feline-obsessed friends. Molly here again welcoming you to November. It's that time of year when we all sit down and talk about what we're thankful for. I am thankful for my cat naps, head scratches, and relaxing in my meowsome leafy On2Pets Cat Tree. I just changed the leaves from green to orange and auburn because #FallVibes.
Dare I state the obvious? Cat parents should all be thankful for their furry companions. I mean, cats are paw-sitively purrfect in every way! Even if your cat has a little catitude from time to time, you have to admit that as a species we are rad. So, show your furball some extra love this month! 
Here are 5 reasons to be grateful for your cat:
1. We ease your anxiety
Studies show that just by petting us, we can relieve your anxiety. We are litter-ally that pawsome. The repetition of the petting motion or snuggling up to your cat's warmth can bring your heart rate down and help you unwind.
2. We are heckin' cute
Whether I'm chilling in my On2Pets Cat Hammock, or sprinting across the living room, I know you can't help but fall in love with me. With this face and body, I'm totally meant for the catwalk. Cats possess undeniably good looks and a level of adorableness that's almost too cute to handle.
3. We make you laugh
When someone calls me quirky, I always take it as a compliment. Cats are refreshingly unique and unafraid to be themselves. For example, are you familiar with the hiss-terical Grumpy Cat? I don't love to name-drop, but we go way back. My point is that we cats have a special sense of humor that can't be matched.
4. We keep bugs away
One of our many talents is that we can keep the bugs at bay. Nobody wants a bug-infested or mouse-infested home. By keeping us as pets, you have an in-house gatekeeper for the creepy crawlies that belong outside. Note to self: I should be charging a fee.
5. We love unconditionally
We really do love our silly humans unconditionally. We don't care if you're at your best or your worst. We'll always be there. You'll know we're showing the love if we lean into you, knead our paws, or purr.
What did I miss? Follow us on Instagram or Facebook and share why you're thankful for your cat!
Love,
Molly.