Your Cat is Thankful for You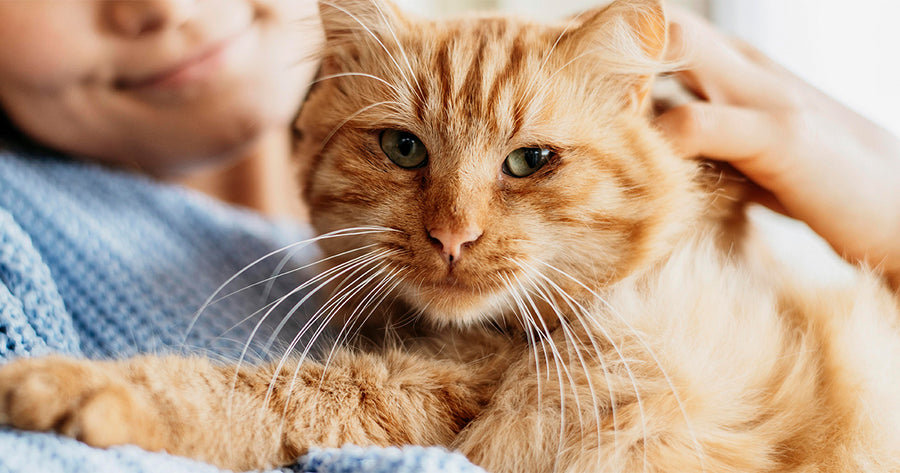 ---
We love our pets. They can brighten our day with a twitch of the tail. And you know what? Your pet loves you too. You've taken care of them and welcomed them into your home, so Molly wants to give a special thanks to those who adopt cats, take care of their pets, and support animals in shelters.
In the spirit of gratitude, let's be responsible pet parents during the holidays. Thanksgiving and December feasts are coming up and it's important to know what foods you can share with your furry friend! Cats can have a very diverse diet of fish, meat, and select fruit and veggies. What they should stay away from is processed "human" food that is high in sugar, extra salted, or seasoned. Knowing what your cat can eat with you can earn them a seat at the table. Metaphorically speaking, as Molly loves to eat her food in her On2Pets Modern Cat House.
Shop Cat House
Turkey
Yes, your cat can eat the main course! Set aside tiny pieces of plain baked turkey without any seasoning or baste. Raw turkey can make your cat sick so make sure it's fully cooked before serving. Tip: Choose lower fat portions of the turkey and remove any bones before feeding only a small amount.
Green Beans
Steam green beans until soft and serve as is! These simple greens can be shared in ½ inch pieces and can be mixed in with tuna or wet food as a special treat.
Baked Squash and Carrots
Fed in moderation, squash and carrots are a tasty treat for your cat. Undercooked veggies are indigestible for your cat, so make sure the squash and carrots are fully cooked by steaming or baking. Do not add any oil or seasoning to these vegetables. This can be served mashed up or cut up in small bite-sized chunks.
Aside from these Thanksgiving staples, make something special to include your kitty in the fall festivities:
Pumpkin Spice Kitty Treats
Ingredients
1/3 cup pumpkin puree
1/3 cup turkey (cook and blend some plain turkey or use turkey/chicken cat food)
1/2 cup oat flour (blend oats in a blender or coffee grinder)
1 Tbsp of catnip
Directions
Preheat your oven to 350 °F.
Mix all the ingredients in a bowl.
Line a baking sheet with parchment paper.
Arrange very small spoonfuls of dough onto the sheet (keep them about the size of dime).