Have a safe Fur-th of July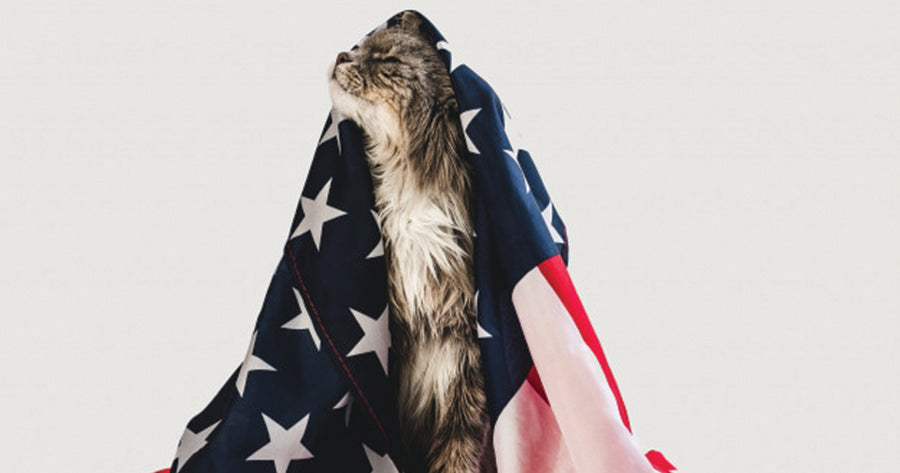 ---
Prrrr. Hello, my furry friends and human acquittances. It's Molly, and I want to share how you and your feline companions can have an awesome July 4th! 
Loud Noises & Bright Lights
Fireworks, BBQs, and family gatherings are a given on July 4th, and while they may appear normal to human owners, cats don't like loud noises, bright lights, or larger than normal crowds. Now don't think for one minute we are "scaredy cats", we are not. We simply prefer more quiet and civilized gatherings. I think I speak on behalf of my fellow feline extended family that we'd all prefer a quiet room with our On2Pets cat furniture while you celebrate your independence. 
Cosplay
Some humans like to dress up on the holidays. Don't worry your secret lifestyle will always be safe with us (wink wink.) We know it's fun for you to dress up like your forefathers and reenact moments in history for your pleasure. If we happen to observe you from our On2Pets furniture we may salute you with a whisker or two. However, that is not an invitation to dress us up. Not all cats are comfortable wearing articles on our fine layer of quaffed fur. 
Playroom
You will likely be partying 24/7 on July 4th and why shouldn't you? You have a lot to celebrate! While you're having fun, I highly recommend organizing a safe room for your feline companion. If you hired me as your interior design consultant, I'd recommend the following On2Pets furniture items. The Cat Shelves are great for being up high and above the action. You can also consider the Indoor Cat Loft for a cozy cat nap, or my new personal favorite - the Interchangeable Leaves Cat Tree. Listen, you can't blame me for trying… I have to earn my keep too!
Follow us on Instagram or Facebook and share your insights on how to care for and celebrate Independence Day with your feline friends on the comments below. I'm all ears.
Love, Molly