Bring the Outdoors In; How the On2Pets Cat Tree Doesn't Compromise on Style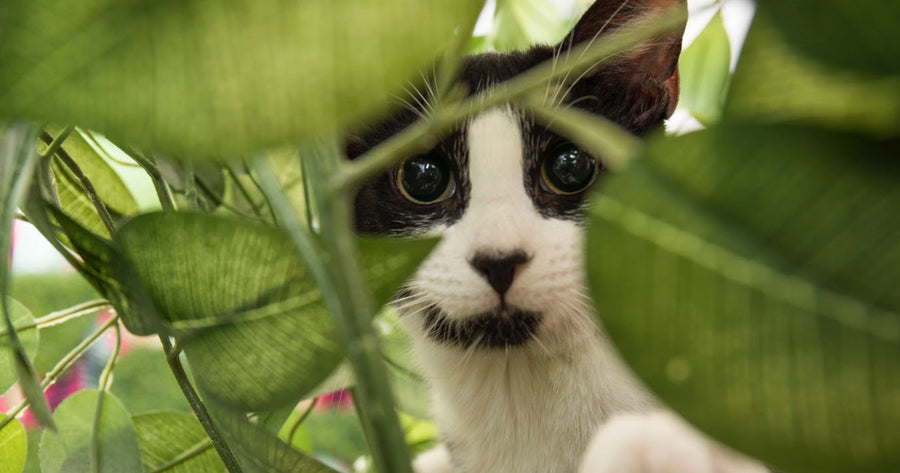 ---
Nothing makes a home cozier then bringing the outdoors inside. Inviting a little nature into your home makes your indoor spaces feel more expansive and welcoming. As a cat lover, you don't want to compromise when trying to balance style, comfort, and making your beloved pet happy. On2Pets has the perfect solution.
The Outdoor Experience for Your Indoor Cat
On2Pets has perfected a unique cat tree with the outdoor experience in mind. Drawing on a cat's instinct to climb trees, On2Pets designs their products to be sturdy, authentic and enjoyable for every feline. These stylish cat trees blend seamlessly with your home's aesthetic.
The On2Pets cat tree looks and feels real with soft, silk leaves. Your pet will have fun hiding and climbing while enjoying that outdoor experience, safely indoors. The carpet/artificial turf feels like true grass and is perfect for scratching, awakening your cat's senses.
On2Pets cat trees are light enough to move from room to room easily. They also come in three sizes and four different colors including green, summer, autumn, and plum autumn (*different color offerings for our large tree only).
The Last Cat Tree You Will Ever Need 
Each modern cat tree is hand-crafted with love. On2Pets uses only natural materials that are non-toxic to cats and their pet parents. On2Pets uses the highest standards for quality control, so our cat trees stand up to the test of time and our energetic, excited, feline friends. 
Every On2Pets cat tree is manufactured right here in sunny Florida. In our small shop, it's easy to ensure quality and guarantee satisfaction with every cat furniture product sold.
Throw out those ugly, old carpet covered cat trees and bring the outdoors in with an On2Pets cat condo to give your cat the ultimate nature experience while adding a bit of style, whimsy, and fun to your household